NEWS
In the News
05/16/2017
GET RID OF CLUTTER IN YOUR MECHANICAL ROOM. GO SOLID. GO CLEAN.
OPT FOR ADVANCED COOLING TOWER WATER TREATMENT CHEMISTRY: CLEANER AND SMARTER CONSTRUCTION THAN TRADITIONAL LIQUID CHEMISTRY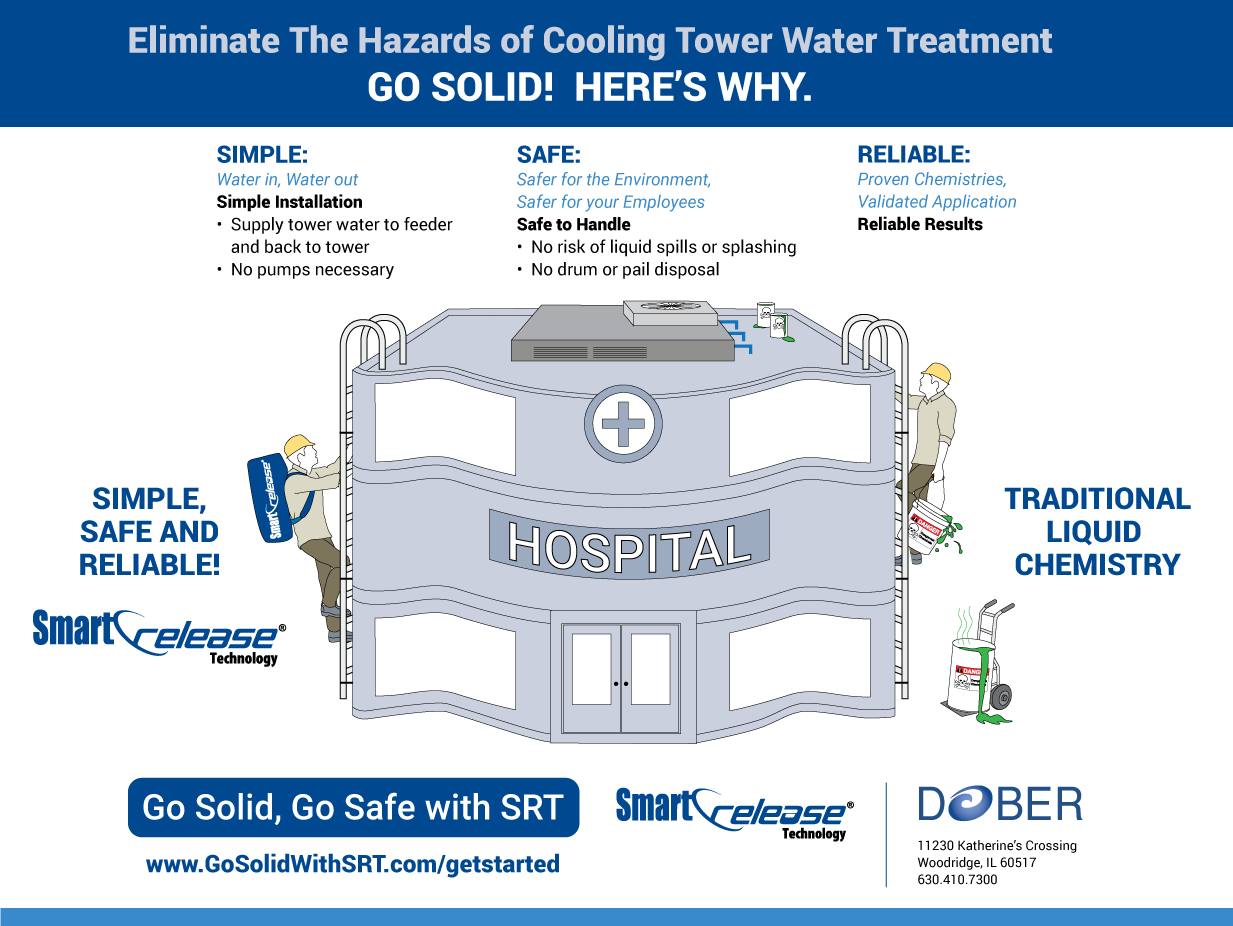 05/16/2017
ELIMINATE CHEMICAL HAZARDS FOR HOSPITALS AT HARD-TO- REACH COOLING TOWER SITES
COOLING TOWER WATER TREATMENT CHEMISTRY: SAFER AND SIMPLER THAN TRADITIONAL LIQUID CHEMISTRY OPTIONS
Effective water treatment for cooling towers can directly affect reliability, efficiency, and cost of any industrial, institutional, or power industry process. Monitoring and maintaining corrosion control and deposition, microbial growth, and efficient system operation are important for optimum Total Cost of Operation (TCO). The first step to achieving minimum TCO is selecting an appropriate treatment program and operating conditions to minimize system stresses. Beyond these usual considerations, what about the needless worry of hazardous chemical spills from traditional liquid water treatment chemistry?
Top